__________________________________________________________________________________________________________________________________________________________________________​​​​​​​​

GET THERE UNDER YOUR OWN STEAM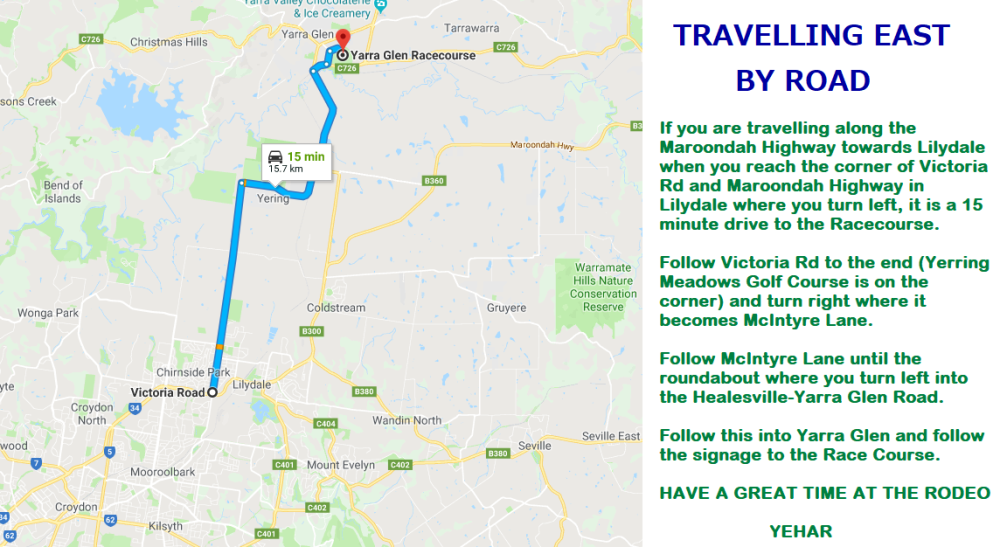 PLEASE NOTE: Parking at the venue is solely controlled by Yarra Glen Racecourse.

There will be a $5 entry to Race Course carpark

2.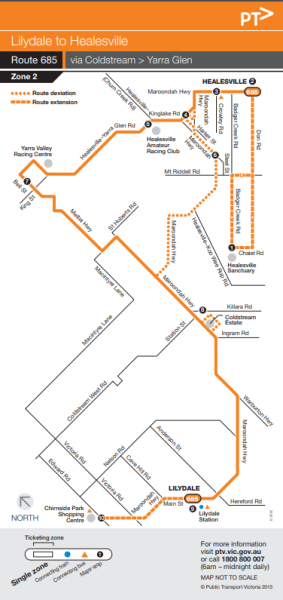 USING PUBLIC TRANSPORT
1. TAKE A TRAIN TO LILYDALE RAILWAY STATION WHICH IS THE TERMINUS FOR THE LINE

​

2. TAKE A BUS OUTSIDE THE RAILWAY STATION ON ROUTE 685 TO HEALESVILLE WHICH TAKES YOU TO THE RACECOURSE (Yarra Valley Racing Centre)

2.